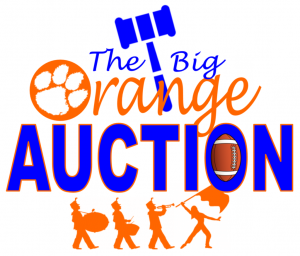 September 14, 2019
Parkview Cafeteria
Support Parkview Football and Band by attending the auction and bidding on fantastic items (see list below for a sample!). Our students need your help at this inaugural event. Full details (including the amazing items/services being auctioned) and video below.
When is the event?
September 14, 2019
6PM-9PM: Silent and live auction, food, and entertainment!
How to get here:
Parkview High School
998 Cole Drive SW, Lilburn, GA 30047 (map)
Where to park: Click here for an easy to read parking map!
We have several parking lots in the front of the school. Any open spot is available to you but we suggest using the entrance nearest Camp Creek Elementary and parking in the Parkview lot on the Camp Creek side. Handicap parking is available by driving up the road behind Parkview to the ROTC lot. We will have volunteers stationed in the parking lots to assist you!
How do I get to the cafeteria?
From the parking lots, walk to the front of the school. You will find a covered ramp that leads up the cafeteria and old gym. Registration will be held in the old gym adjacent to the cafeteria. Look for signs and feel free to ask a volunteer if you need assistance!
What to wear:
Business casual is recommended.
How much does it cost?
The event is free to attend! Once in the event, you will have to ability to pay for any items won through a secure process with Heartland Payment Services.
Will there be food?
Yes! Come sample the cuisine from many local restaurants while at the event.
Are kids allowed?
No, this is an adults only event.
How do we pay for items?
When you arrive you will be directed to our check-in table. You will receive a paddle that is linked to your name. At the end of the evening, a Heartland Payment Services representative will take your payment method (cash or credit/debit card only) and charge you for any items won in the silent or live auction!
How does this benefit the band and football?
Proceeds from this event will go directly to the band and football programs at Parkview. The band has been invited to perform in London, England for the London New Year's Day Parade and the cost for this once in a lifetime opportunity is substantial! Can you help the band get our kids across the pond?
We have one of the best and highest ranked football teams in the state! Coach Godfree needs conditioning equipment to keep his players in shape. Right now they are using old and outdated strength and conditioning equipment. A world-class team needs a world-class weight room! Can you help push our football team to their next state championship?
What items will I be able to bid on?
These are just a few of the many items we are pleased to offer in our silent and live auctions.
One complimentary set of orthodontic braces/visits ($5000 value WOW!!)
Signed Guitar by Steve Walsh of Kansas (Value $2500)
Teeth whitening service by a licensed dentist in Gwinnett ($350 value)
Tux Rental ($250 value)
Collection of over 100 unscratched vinyl records from the 60's and 70's, complete with a turntable and a Rock N Roll sign.
Hanarry West Swim and Tennis Membership
4 Braves tickets and 1 parking pass
Stone Mountain All Attractions Pass for 4
Kimball brand executive desk and bookcase
Computer Drive Upgrade
Movie Gift Cards
Therapeutic Massage
Overnight or 1 night stay at the Evergreen Marriott at Stone Mountain Park
Chick-Fil-A College Football Hall of Fame tickets for 4
Fernbank Museum of Natural History
Gwinnett County Department of Community – Family of 6 Season Pool Passes
Aurora Theatre Tickets
Hot Air Balloon Rides (incredible, dont miss this opportunity!)
Mainstreet Guns and Range training and membership
The ultimate neon shop experience (a visit to the shop and design your own custom neon sign)
24″x24″ orange neon paw
Tutoring packages for students
2 hours of Professional Harp Music for a special event, dinner, wedding, etc.
Stiff Kitty Band – 3 hour band gig
The Hax Band – 3 hour band gig
Lots of restaurants gift cards
2-night Vacation Getaway at Chateau Elan
Weekend stay at Hyatt Regency Atlanta Perimeter at Villa Christina
2 hand stitched, luxury quilts (1 king and 1 twin)
Weekend Stay at a 2 bedroom condo in Miramar, FL condo
2 season passes for Parkview Atheltics
Table for 2 at 1910 Public House-Chefs Table
Wine tasting for 2 at 1910 Public House
Tap takeover event for 2 at 1910 Public House
Signed Mark Richt Georgia Helmet
Full sized Accordion
Check back frequently as new items are added daily! We will have 120 silent auction baskets and 25 live auction items!
We can't wait to see you on Saturday!