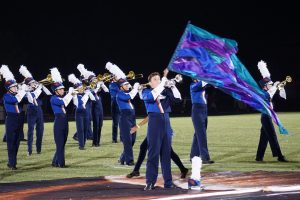 Let's congratulate our Parkview Marching Panther Band for achieving straight superior marks for Drum Majors, Color Guard, Percussion, and Band, at the 2019 Georgia Contest of Champions!!
Your Marching Panthers also finished 4th place overall out of 20 bands!! This is a major accomplishment for your marching panthers, as the three bands that scored higher than us, all participate in Bands of America.
When you see them, tell them WAY TO GO on a job well done!!